Вы уверены, что хотите выйти
из Вашей гостевой учетной записи?
Hyalual in the scientific part at IMCAS 2020 (Announcement)
20.01.2020
12,000 attendees, 300 exhibitors, 819 speakers, 336 learning hours and 345 science sessions - will be waiting for you from January 30 to February 1, 2020 in IMCAS World Congress in Paris.
Among the honored guests of the Paris Forum at the Palais des Congrès are speakers from Hyalual:
Alexander Turkevych - MD, PhD, Assoc.Prof. of Dermatovenereology in Lviv National Medical University, annual Professor of dermatology and venereology Rome University "G.Marconi", Italy. High-level specialist whose opinion is always considered by doctors all over the world.

Anastasia Romashkina - PhD, dermatocosmetologist, dermatovenerologist, physiotherapist, hirudotherapist.

It will be our pleasure to see you at our lectures!
See also:
Agorà congress Milan, Italy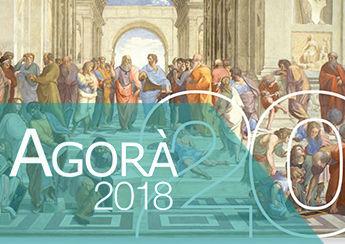 31.10.2018
Maurizio Ceccarelli
Maria Gabriella Di Russo
Publishing language by_language.
The 20th anniversary congress, organized by the School of aesthetic medicine Agorà, was held on October 18-20 of this year. It had 12 conference halls, more than 1,200 square meters of exhibition space, more than 300 scientific publications, and many live workshops.

It was a great opportunity to swap experience with experts from all over the world. Therefore, the event was sponsored by Institute Hyalual.