Вы уверены, что хотите выйти
из Вашей гостевой учетной записи?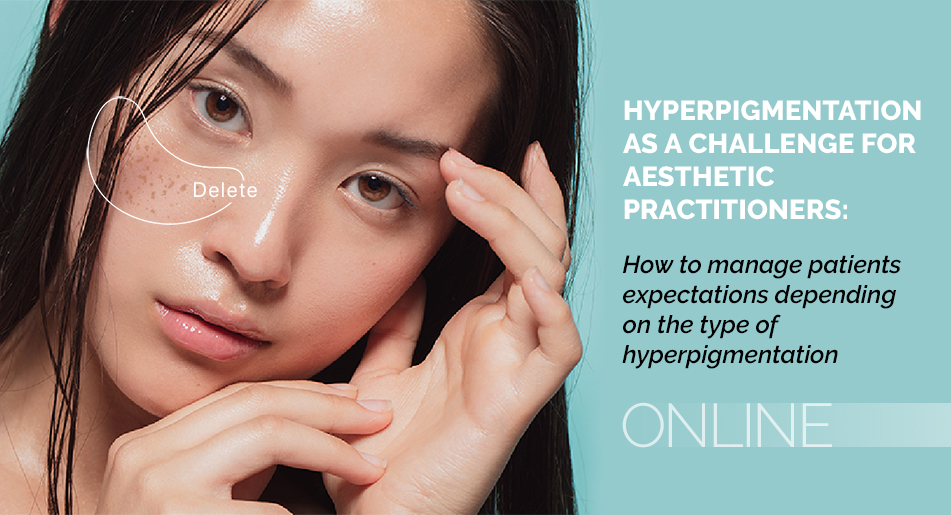 What you will learn
WEBINAR WILL INFORM YOU ABOUT:
Causes and pathogenesis of pigmentation
Types of pigmentation: how to manage patient's expectations
Ways of correction
The role of Succinic Acid in inhibition of such complicated process as melanogenesis
Special case of Ochronosis
IN THE PRACTICAL PART YOU WILL LEARN:
How to choose correct concentration of Xela Rederm
Features of injection technique
Postprocedure care recommendation
English language


! We recommend using a laptop or personal computer for viewing.

If you have any questions please contact a Hyalual representative office or а partner within your country
Webinar by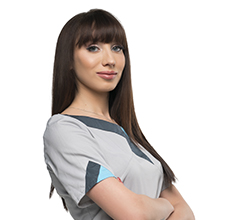 In 2008 she graduated from the Kharkiv National Medical University: medical practice,
In 2010, she passed "dermatovenereology" course at the Department of Postgraduate Education of the National Medical Academy of Postgraduate Education named after P.L. Shupyk.
Diplomas and certificates:
2011 - Training on working with Multiline and Sciton (USA), a multifunctional laser platform
2011 - Allergan, Pirus V.T., Al-Nagash M.M., Contour Plastics, Neurotoxins
2011 - Dysport, Borodko A.V.;
2011 - Contour plastics with Stylage
2012 - Contour plastics with Teosyal
2012 - Seminars on Holy Land cosmetics
2012 - Seminars on Obagi cosmetics
2012 - Seminars on Danne cosmetics (DMK)
2013 - Seminars on Zein Obagi cosmetics
2013 - Seminars on Biologique Recherche cosmetics
2014 - Training on Laennec
2014 - Training on contour plastics with FloSal
2014-2017 - I-III European Congress on Injection Techniques
2015 - Training on contour plastics with Radiesse
2017 – AMEC VISAGE Monaco
2017 - Contour plastics with Belotero
2017 - Intensive course on anatomy of face and neck (company Merz)
Work experience:
Since 2011 - private practice in dermatocosmetology
Since June 2017 - dermatocosmetologist at the clinic of injecting cosmetology "Institute Hyalual"
Medical expert at the Institute Hyalual
Procedures performed:
Redermalization;
Contour plastics;
Neurotoxins;
Thread lifting;
Peeling;
Mesotherapy;
Plasmolifting;
Show all
Hyperpigmentation as a challenge for aesthetic practitioners: how to manage patients expectations depending on the type of hyperpigmentation
Any question? Don`t delay - contact us today!