Вы уверены, что хотите выйти
из Вашей гостевой учетной записи?
Hyalual took part in an international research to practice conference in Uzbekistan
26.09.2019
On September 6-7, 2019, the international research to practice conference «Current issues in dermatology and aesthetic medicine», took place in Tashkent, Kazakhstan.
Over 800 attendees from CIS countries, Europe and the USA took part in the conference, organized by the Ministry of Healthcare of the Republic of Uzbekistan, the Republican Specialized Research to Practice Medical Center of Dermatovenereology and Cosmetology, and the Association of Dermatovenereologists of Uzbekistan.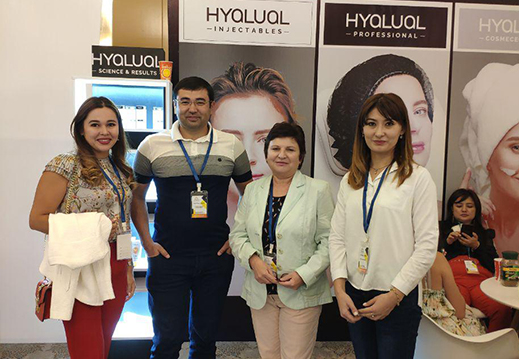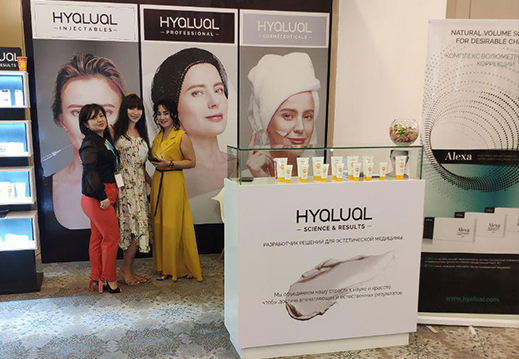 Hyalual could not miss an opportunity to participate in such a prominent event. Representing the company was the dermatovenereologist Olga Tumar, who delivered a report on «Specifics of the line of Alexa safe dermal fillers», and then, during the live demo segment, demonstrated the methods for applying the above fillers for correction of the lower third of the face.
Thanks to the topical agenda and expert participation, the conference was a success, being a forum for discussing the most pressing issues of modern-day dermatocosmetology and aesthetic medicine, as well as for exchanging knowledge and practical experience!
See also:
Sharing of impressions: COSMOPROF North America, Las Vegas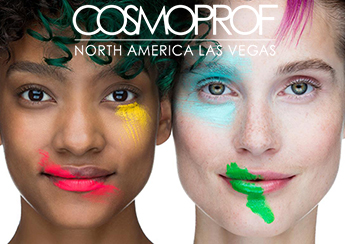 08.08.2018
Victoria Cheked
Publishing language by_language.
The exhibition COSMOPROF as always impressed with its scale and high level of organization, once again confirming its reputation as the leading beauty exhibition in America.

More than 36 000 participants, as well as a record number of 1,278 exhibitors from 45 countries – gathered under one roof to open new brands, innovative products, modern opportunities in distribution, packaging and manufacturing in the world.